Investment Casting Foundry
ISO 9001:2015 TOP-GRADE INVESTMENT CASTING SERVICE SUPPLIER
If you focus on the shape complexity and surface finish of the parts, investment castings are where you can go. Integrated automatic wax injection,robotic wax pattern assembly,5-axis CNC machining and more advanced technologies, Pintejin investment casting services can simplify the manufacturing process and speed up large batch production of project components, as well as achieve a higher level of accuracy and precision.Offers up to 260 lbs. weight, 44 in. size limitand vacuum and air melting capabilities. Send your CAD files or inquiry to us, a fast, free online investment casting quote of required casting components will be back. Get your project into manufacturing in the shortest time.
High Quality Investment Casting Parts,Custom Precision Investment Castings China
---
IATF 16949:2016 and ISO 9001:2015 certified custom manufacturer of investment castings. Types of castings include agricultural, aircraft, alloy steel, carbon steel, centrifugally cast, ceramic mold, stainless steel,chromium steel, copper, crusher, vacuum, ductile iron, electrical, engine and motor, ferrous and non ferrous, gray iron, hardware, heat resistant, high alloy steel, high pressure, hydraulic, Invar®, iron, loose pattern, lost foam, machine tool, magnesium, nickel and nickel alloy, precision, pressure die casting, structural, shell and thin wall castings. Investment castings are abrasion, vibration and thermal wear resistant and suitable for industrial and commercial applications.

The Manufacturing Charm Of Pintejin Foundry
We provide total support from the start to completion of product development. Shape confirmation with a 3D printer, trial production with lost wax (without mold) and cutting, and mass production with lost wax (mold manufacturing) are possible.
Integrated Production System
Since we can handle lost wax + cutting + finishing + assembly in-house, we can deliver the finished product that the customer wants.
All parts are inspected at the head office in China. As early as 2008, it passed the ISO9001:2008 quality assurance system certification. In 2015, it passed the ISO9001:2015 quality management system certification. In 2011, it passed the automotive ITAF16949 certification. As of 2020, it has been strongly recognized by hundreds of international customers.Through strict checks, we only deliver high quality products to our customers.
Pintejin has 3 precision casting production lines and 2 cnc machining factory,and monthly production capacity can reach 1.3 million pieces
Wide range of precision casting
Pintejin has a technical team of 100 people, focusing on the precision casting process. With 30 years of precision casting experience, more than 20,000 products and more than 900 alloy grades have been developed. It has the ability to contract and develop 1,500 new products annually.
The Investment Casting Process Of Metal Parts
---
INVEST-CASTING.COM – As an hi tech investment castings ltd and china investment moulding shop, Pintejin foundry has been specialized in OEM precision investment castings,vacuum investment casting parts production and prototyping castings services China for over 30 years and always maintaining the highest standard in delivery speed and reliable quality of precision castings. With the help of high-level technology and efficient equipment, as well as rigorous attitude, we passed the ISO9001:2015 quality certification, which supports the long-term development of Pintejin steel investment casting services, aluminum investment casting services, stainless steel lost wax casting, titanium investment casting, brass investment casting, investment casting mold, investment casting china custom parts and service, etc. Pintejin professional investment castings machining involves CNC metal parts manufacturing,wire cutting and some difficult materials. Our investment casting products can be utilized in a broad range of industries.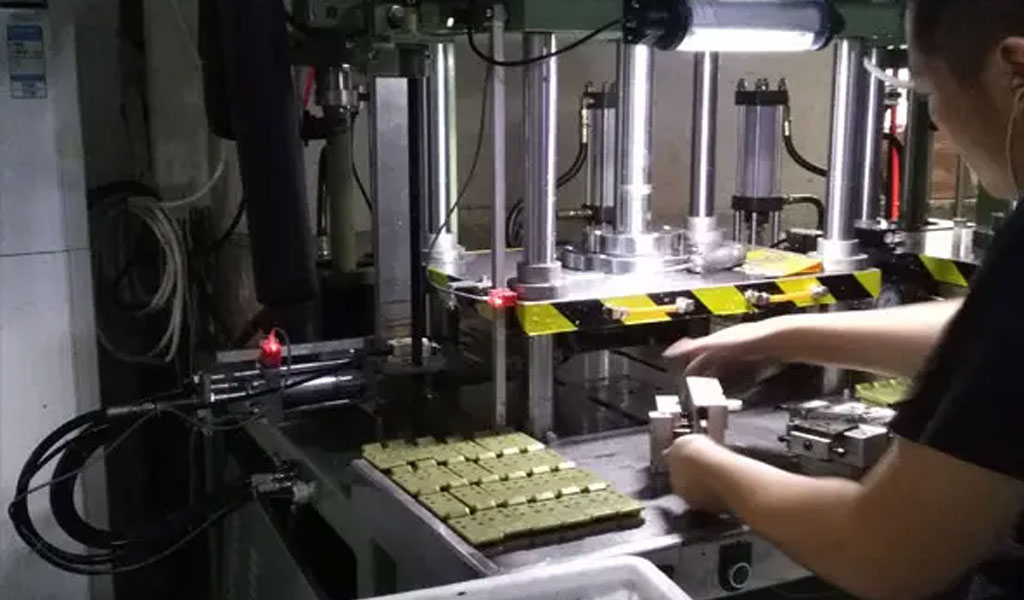 Pintejin designs and processes a mold according to the product requirements of customers, presses the wax material into the mold to form a product wax mold, bonds with the sprue cup and the runner wax mold to form a wax tree, and coats the surface of the wax tree with multiple layers of refractory slurry, The sand material is then made into a shell, and the wax material in the shell is heated and melted, and then the molten metal is poured into the shell that has been roasted at high temperature. required castings. Compared with other casting processes: it is suitable for a wide range of materials, and the cast products have complex structure, high surface roughness, and high dimensional accuracy. They can be processed without or very little. It is an advanced process with near-net shape.
list
The Capability Of Pintejin Investment Casting
Investment Casting Material: Stainless steel, carbon steel, low-alloy steel, medium-alloy steel, high-manganese steel, nickel-based alloy, cobalt-based alloy, non-ferrous alloy, etc. Please refer to the following attachments for details.
Production Range Of Parts Weights And Sizes: Single weight 0.001-260Kg, maximum size Ø710mmX300mm, maximum size in one direction 1200mm.
High Dimensional Accuracy: VDG P690 or ISO 8062, please see the following attachments for details.
High Quality Surface: ≤Ra6.3, after special process treatment ≤Ra3.2.
Rapid Manufacturing Capability: With powder sintering laser rapid prototyping machine, it can be used for rapid sample extraction and rapid production of small batch products.
Vacuum Casting Capacity: Pintejin owns vacuum melting furnaces, which can produce nickel-based and cobalt-based alloys, product unit weight range: 0.001-25Kg.
Good At Producing Parts With Complex Structure: With advanced casting simulation software to assist product process design, we can use special processes such as molten core, ceramic core, salt core, C-1 sand and other special processes to realize product development with complex structure.
PRECISION COMPATIBLE MATERIALS(CUSTOM)
---
Pintejin services covers a wide range of metal materials, including high precise investment casting, rapid prototyping, mold making process for stainless, aluminum, brass, titanium,steel and more.
CHINA TOP-GRADE PRECISION CASTING SERVICE SUPPLIER
---
It is possible to handle from the prototype stage with the same material as mass production. There are products that can only be made by the lost wax method, such as the ability to manufacture conventional combined composite parts as a single unit.Currently, our investment casting foundry covers an area of 32,000 square meters. There are total 625 workers in our factory, with 405 workers, 15 engineers, 63 QC man, 27 sales person, and 15 management. By many years' hard working, we are now have become one of the largest investment casting manufacturer in China. With automatic lost wax investment casting process, we can make custom investment castings for various industries, such as agricultural castings, construction castings, railway castings, valve castings, food machinery castings, and other industrial applications.
With hundreds of advanced casting machines and cnc, our unparalleled design and production capacity capabilities guarantee premier OEM precision castings to worldwide customers. At Pintejin – China Top Investment Casting Foundry, you can find comprehensive certified process in metal casting materials for rapid prototyping and volume production of end-use components or full item.
Why Choose Pintejin?
---
Close design review on tolerances, undercuts, and more details for higher production yields and lower cost.
If CNC services are required, advanced equipment and extensive experiences will work on less budget and time.
From concept to prototype to end-use products, our experts will help you with an advantage of speed and reliability.
Metal surface finishing, quality assurance testing, and more services can be provided to make the castings fit specifications.
Full-service investment casting factory and high automation reduces the time of each step, ensure the shortest lead time.
Send Your Inquiry Or Drawing Fast To Get An Online Investment Casting Quote.