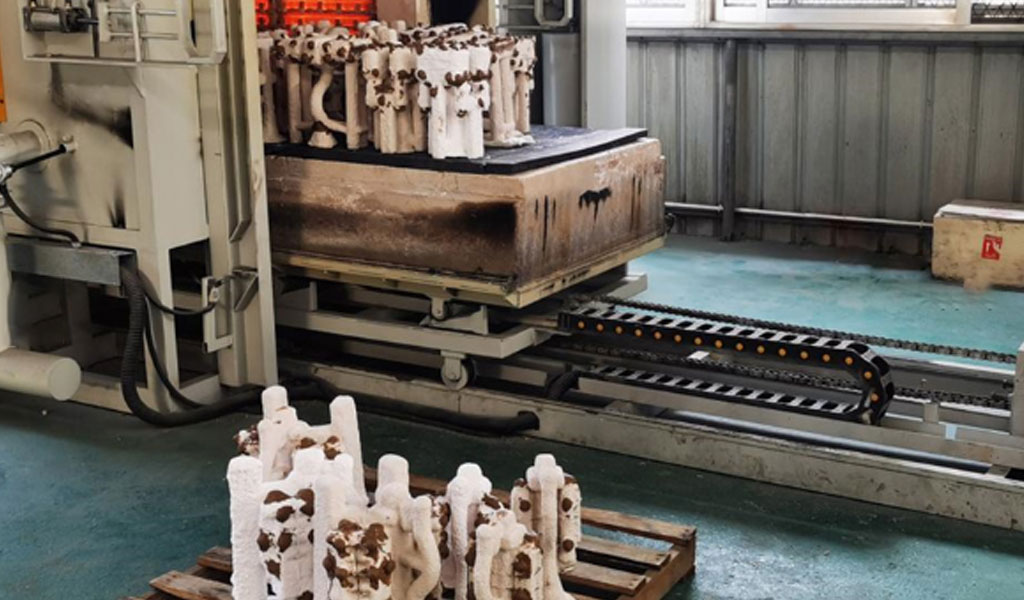 Steel Casting
---
Cast steel refers to the steel specially used for the manufacture of steel castings. Cast steel should be used when the strength requirements of castings are high and cast iron cannot meet the requirements. However, the fluidity of molten steel of cast steel is not as good as that of cast iron, so the thickness of the pouring structure should not be too small, and the shape should not be too complicated. When the silicon content is controlled to the upper limit, the fluidity of molten steel can be improved. Cast steel can be divided into general engineering cast steel, welded structure cast steel, stainless steel cast steel, and heat-resistant steel cast steel according to varieties and uses.
Investment Casting In Steel – Steel Properties And Benefits
---
Steel is the backbone material of general engineering and industrial applications and is widely used in investment casting, especially the low-carbon and medium-carbon steels. Steel is an alloy of iron and carbon usually contains many other elements such as manganese, silicon, phosphorus, and oxygen. The carbon content in steel improves its strength and fracture resistance. Most steels have good machinability and weldability, and can be well heat treated. Steel tends to be the first option for sectors like automotive, aerospace, and applications where require high durability and performance, and investment casting is often the mass manufacturing method for these industries. In terms of its benefits and advantages, steel is much stronger than many other materials and very affordable at the same time.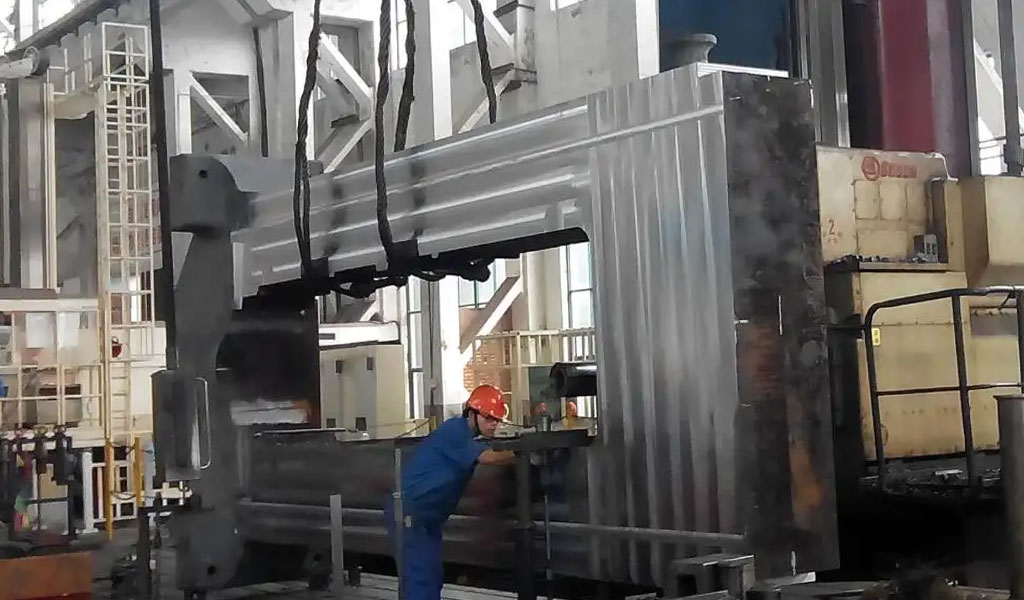 China Top Steel Investment Casting Companies 
---
China PINTEJIN Steel Casting Co., Ltd. was established in 1995, covers an area of 30,000 square meters, and has an annual output of 5,000 tons. The company is one of the enterprises in Guangdong that has passed the "Access Conditions for Foundry Industry" announced by the Ministry of Industry and Information Technology of the People's Republic of China.After more than ten years of rapid development, the company is based on the four leading industries of metallurgy, building materials, forging and ceramics. With its strong casting, processing and assembly capabilities, it can provide customers with one-stop solutions for all kinds of high-end equipment supporting steel castings. Including a single output of 120 tons of large carbon steel, manganese steel, high-alloy steel castings from optimization design, analysis and simulation, product casting, component processing, component assembly, finished product delivery six services. The products are exported to more than 60 countries and regions such as the United States, Germany, France, Italy, India, Turkey, etc., and have a good market and reputation.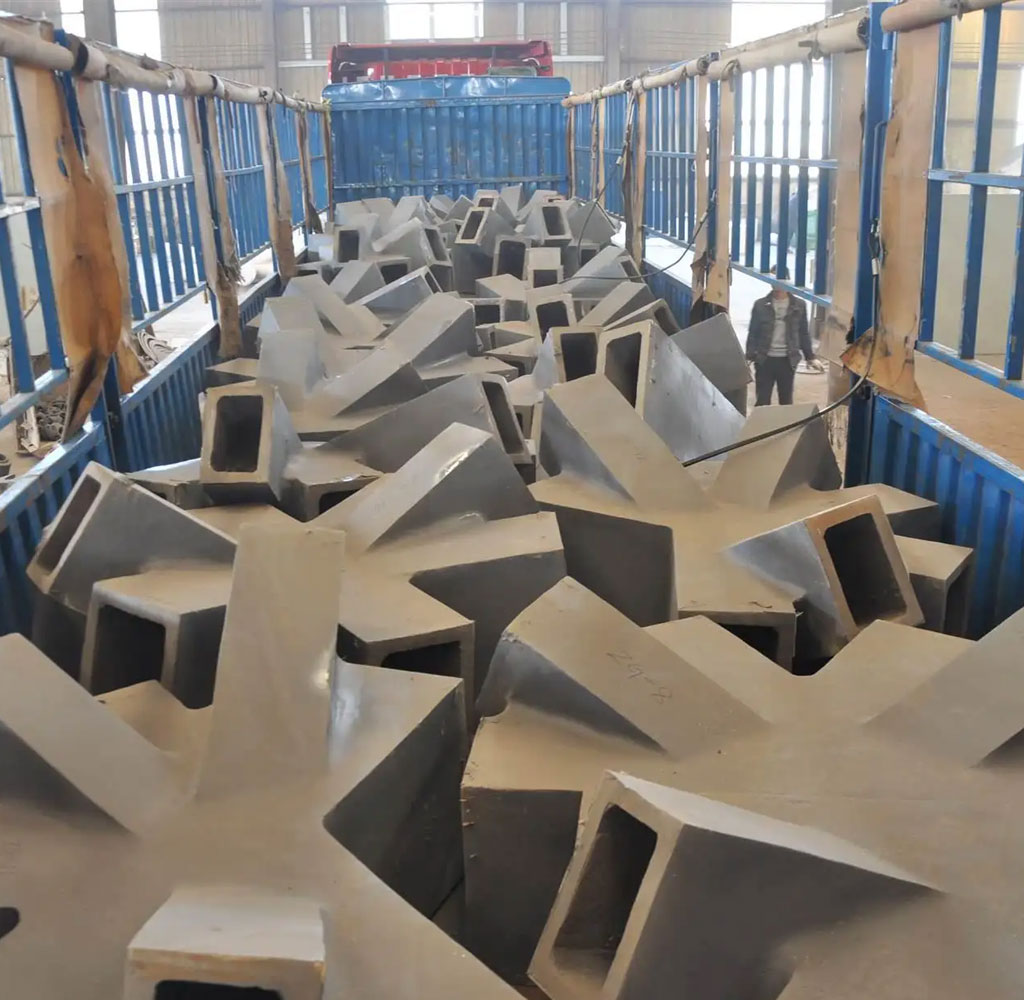 The company has imported more than 300 sets of high-precision equipment and testing equipment, tailor-made raw material purchase channels, one-stop casting services, 6 supporting services, four leading products, and short delivery time.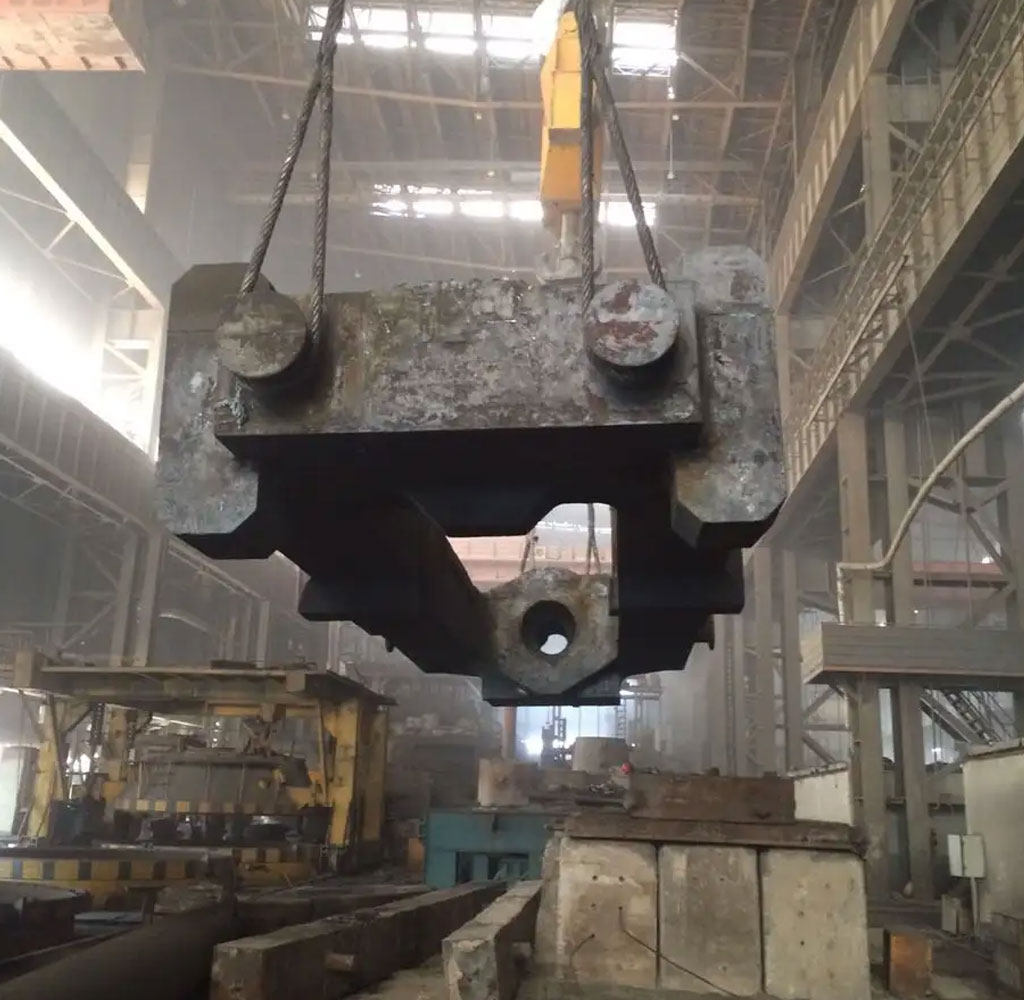 Passed the ISO series of quality, environment, construction and safety system certification: environmental management system certification, occupational health and safety management system certification, safety standardization certification, etc.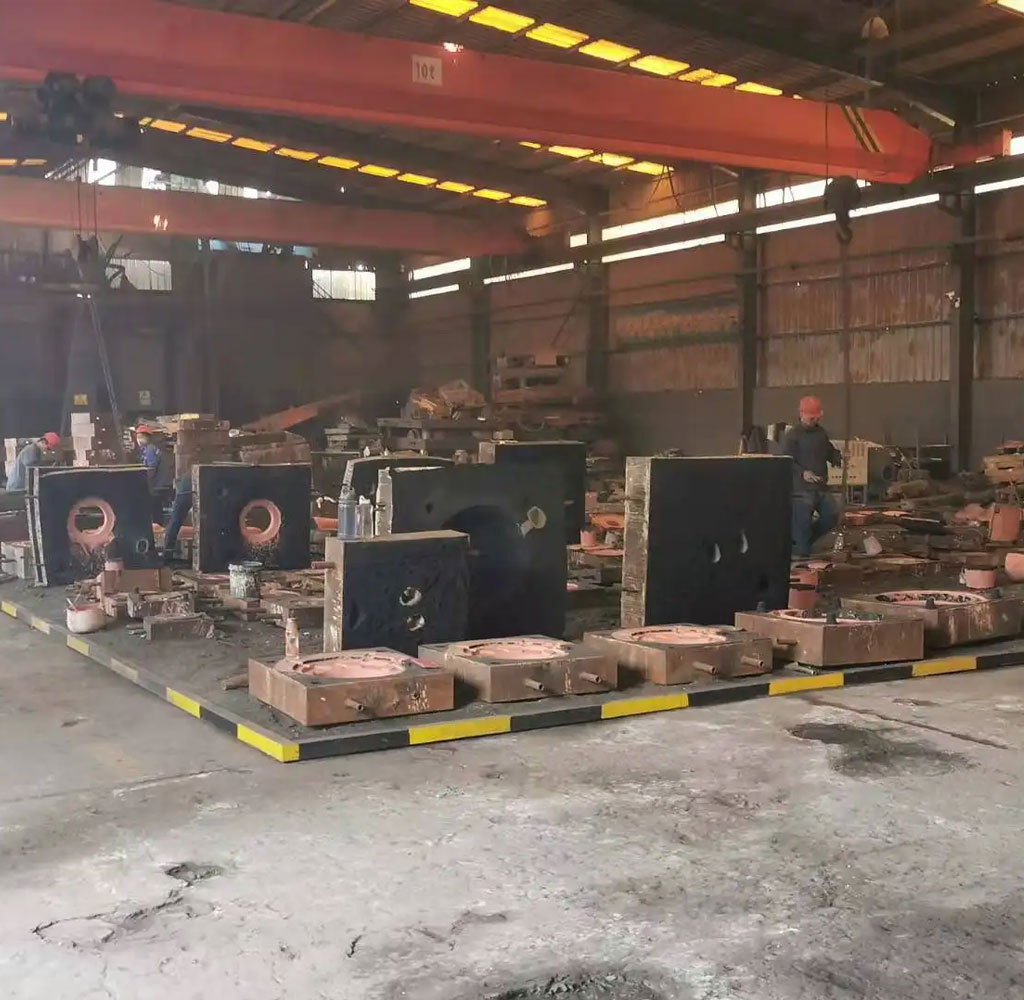 A strong technical team, meticulous production plan, tens of thousands of casting processing experience, to provide customers with high-quality products to escort. At the same time, the company continues to strengthen the internal management system, strictly implement the quality standard policy, clarify the responsibilities of each position, and strive to produce high-quality products.
China PINTEJIN adopts professional casting technology, has more than 300 sets of high-precision equipment such as large electric arc furnaces, large vertical lathes, and gear hobbing machines. It follows the national standard level 2 flaw detection standard, implements a non-destructive testing system, and has professional thermal processing production technology to ensure casting. The quality of the steel parts is reliable and the construction period is controlled.Pintejin uses Huazhu CAE software to perform digital simulation analysis on the casting process, process analysis and quality prediction for the molding process of the product, and continuously optimize the casting process of the product. In-depth understanding of the performance of each component, systematic optimization from component material selection, mechanical design, casting process, etc., to avoid defects in the later use of the equipment itself.
Based On High-Tech Steel Casting Foundry 
---
There are 2 sets of 60t alkaline electric arc furnaces; 2 sets (7mx12m and 5mx7m) fully computer-controlled gas heat treatment furnaces; 5 sets, 13 sets of CNC 3.15M~8M double-column vertical lathes (group), 1 set of CNC 120×3000 heavy-duty plate rolling machine, 6 sets of φ1.25m-8m gear hobbing machine (group); 8 sets of various submerged arc welding machines ; 6 sets of various types of quenching and tempering furnaces; 22 sets of various types of lifting equipment, which can lift 200T heavy objects.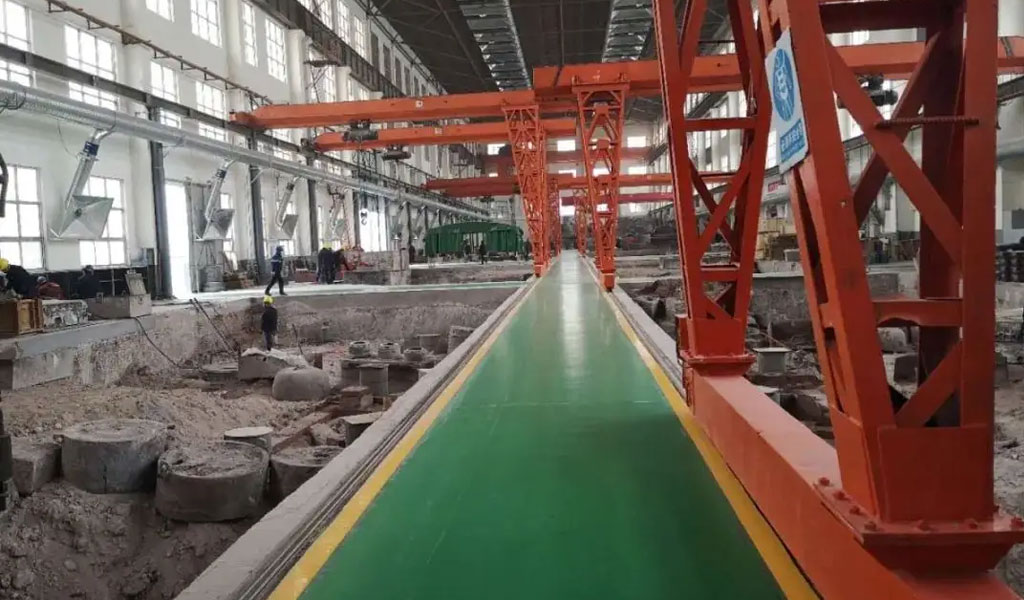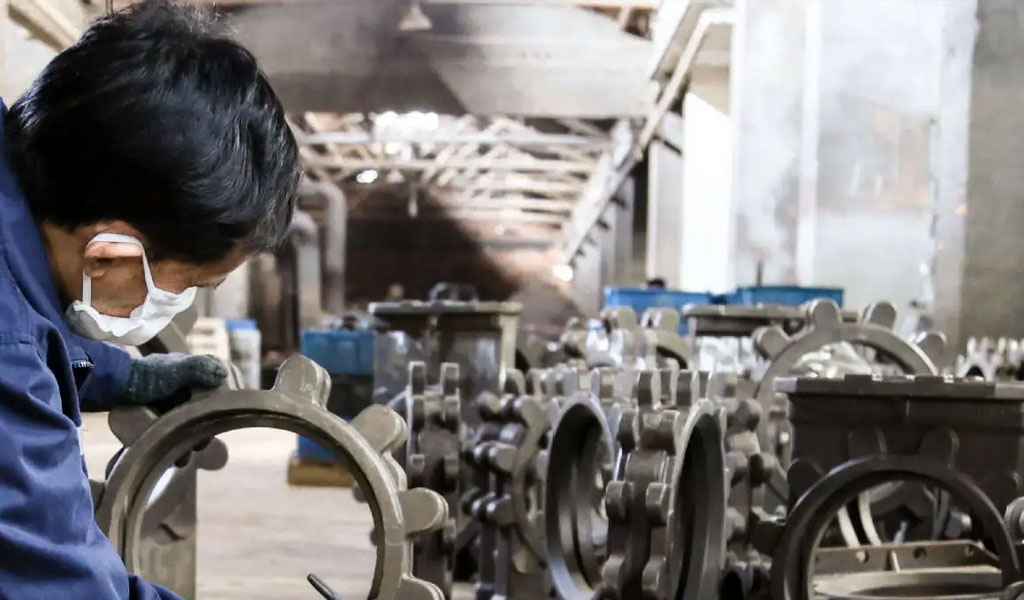 Top Quality Assurance
---
Follow the national standard level 2 flaw detection standard, and implement a non-destructive testing system. There are German OBLF company GS-1000 direct reading spectrometer, carbon and sulfur analyzer, three-element analyzer, mechanical performance testing machine, impact test low temperature tank, impact testing machine, UT , MT flaw detection equipment, etc. The company passed the ISO9001:2015 quality management system certification in the industry in 2016, and successfully passed the environmental management system certification, occupational health and safety management system certification, and safety production standardization certification in 2016.
cONTACT US
China Precision Casting For Steel
If you are willing to work with us or want to know more details, welcome to contact us via email.
Investment Casting Of 45# Steel

40cr Alloy Steel Precision Casting Parts By Investment Casting