WHAT IS LOST WAX CASTING
---
Lost wax casting is a type of casting method that uses wax. To make lost wax, first make a prototype (master) with wax, which is easy to process. The mold is made by putting the prototype into a base material such as sand, plaster, and ceramic, melting the wax, and baking it. Pour the molten metal into the created cavity, and when the material cools and hardens, break the mold and take out the product to complete.
By Assembling Several Prototypes (Also Called Wax Tree), it is possible to take multiple pieces. In the case of mass production, we will manufacture a mold to create a prototype. Lost wax has high dimensional accuracy, has a clean casting surface, and can be cast from various materials such as stainless steel,aluminum,titanium and carbon steel.
CONTACT US
LOST WAX CASTING WORK
For Lost Wax Casting Require,Choose Pintejin Foundry
China Lost Wax Casting Services & Parts Supplier
---
Pintejin Foundry is china top investment casting company whose main business is lost wax casting. Based in dongguan's head office, we also have high-tech bases, CNC Machining in huizhou and Jiangxi, including the Hunan factory (Hunan Pintejin Manufacturing). All products are assembled, inspected and inspected in China and delivered to customers in the form of almost finished products. We have been accumulating achievements for nearly half a century as china top supplier of Pintejin Group Co., Ltd., a top manufacturer in the industrial hardware industry. With the patronage of companies in various other industries and industries, we have manufactured a wide variety of products. We will strive to provide higher quality products with the technology and know-how we have cultivated so far, such as products that require high dimensional accuracy and products with complicated shapes.
The Lost Wax Strengths Of Pintejin Foundry
---
Mold Making For Lost Wax Casting
Pintejin set up in-house tooling shop specializes in designing and making the toolings using for Investment Casting and Straightening Mold and Machining.
The tooling engineers, working more than 30 years, have extensive and valuable working experience. We are always trying to provide more accurate and durable molds for our customers.
Molds with complicated cavities are made by CAD/CAM.
Tooling Shop is equipped with CNC Machine Center, Lathe Machine, Milling Machine, Electrical Discharge Machining, Wire Cutter, and CMM.
Pintejin has made a variety of toolings, such as the valve body, pump body, propeller, auto parts, machinery component, explosion-proof parts and precision hardware.
Lost Wax Production Equipment
Equipped with digital wax injection machine and large wax injection machine, totally 18 injectors;Max size of producible mold is 1200mm x 1000mm x 800mm
Using automatic cleaning line equipment for wax pattern;Full-automatic shell molding shop with 11 robot arms to reduce labor intensity;Equipped with 3 sets of 200kg intermediate frequency furnace;Using manipulator for large and heavy products
High efficiency automatic catenary shot blasting machine, herringbone track shot blasting machine, belt shot blasting machine and automatic cleaning line are put into the casting;
Pintejin using high efficiency and automatic equipment to provide with 400 tons high quality castings monthly.
Stable Quality And Flexible Response
By Manufacturing,Cnc Machining, assembling, and inspecting in China, "always stable quality" and "quick and flexible response in case of trouble" are possible. All products ordered by Pintejin are inspected and shipped under a strict domestic check system. All products manufactured at outside the province in-house factories for mass production are also inspected at head office. Through strict checks, we only deliver high quality products to our customers.
It is possible to check the shape with a 3D printer, cut and prototype by the lost wax manufacturing method (without mold), and mass-produce by lost wax (mold manufacturing). We provide total support from the start to completion of customer product development.With advanced facilities, perfect testing equipment and experienced technical team, the accuracy can reach up to 0.005mm, to better realize the integration of casting and machining.
Lost Wax Used In A Wide Range Of Industries
---
Lost wax is used in many industries such as aircraft, ships, automobiles, precision equipment, industrial equipment, medical / nursing care, and construction. For example, it is used in the following products.
Agricultural wear parts refer to the components applied in agricultural machinery with good wear resistance. We can divide agricultural machinery equipments into two main category: tillage equipments and harvesting machinery equipments.
We now can not only supply small railway components by precision investment casting, but also have the capability to make heavier railway parts with our sand casting process.Pintejin offers a complete casting service from start to finish, we have facilities to do the following: technical drawings, pattern making, shell core making, steel and iron castings, shot blasting, machining and heat treatment where required. We are constantly looking to expand our customer base and are always looking to venture into new lines of work.
With our advanced investment casting process, Pintejin foundry devotes itself in developing and producing all kinds of high quality bucket teeth & adapters for excavators, loaders and backhoes, such as Caterpillar, Komatsu, Esco, John Deere, JCB, Hitachi, Volve, Hensley, etc.
Pintejin is the reliable manufacturer and supplier for valve manufacturers,we are professional in making all kinds of valve components including cast valve body, cast valve disc, cast valve bonnet, cast valve flange, cast valve flange and other valve component castings.
A pump is a device that moves fluids (liquids or gases), or sometimes slurries, by mechanical action.Today, the pump is used for irrigation, water supply, gasoline supply, air conditioning systems, refrigeration (usually called a compressor), chemical movement, sewage movement, flood control, marine services, etc.Because of the wide variety of applications, pumps have a plethora of shapes and sizes: from very large to very small, from handling gas to handling liquid, from high pressure to low pressure, and from high volume to low volume.
It are the wear parts used in tillage equipments. When working, these tillage tools will directly work in the sand soil or rock soil, Normally, to be cost-effective and longer the working life, such tillage tools are normally designed by precision investment casting for its affordable tooling cost.
The Features Of Lost Wax Casting
---
Lost wax is a casting method with very good characteristics.
Good at 3D curved surfaces and complicated shapes (there are not many shape restrictions):Three-dimensional shapes and complicated shapes that are difficult to cut can be easily created, and free design is possible.
Compatible with thin castings and thick parts:Due to the high melting temperature, thick walls that are difficult to die-cast are possible.
High Dimensional Accuracy:It is possible to improve the dimensional accuracy by controlling the shrinkage rate of the metal. Machining can be performed when further dimensional accuracy is required.
Beautiful Lost Wax Casting surface:Compared to the conventional casting method, the finish is beautiful, and depending on the application, it can be used as it is without surface treatment. Furthermore, glossy finish can be achieved by mirror polishing or hairline polishing.
Product strength is high:By casting as an integral part, it is possible to overcome the weak points of partial strength due to assembly and welding. It is possible to further increase the strength by inserting ribs by casting.
Very Low Mold Cost Compared To Other Molding Dies:Many general dies (press, die casting, injection molding, etc.) have millions of dies, but lost wax dies can be mass-produced at a die cost of several hundred thousand. In addition, the lost wax mold has a very long service life and can contribute to cost reduction, and it is also possible to change the casting material with the same mold.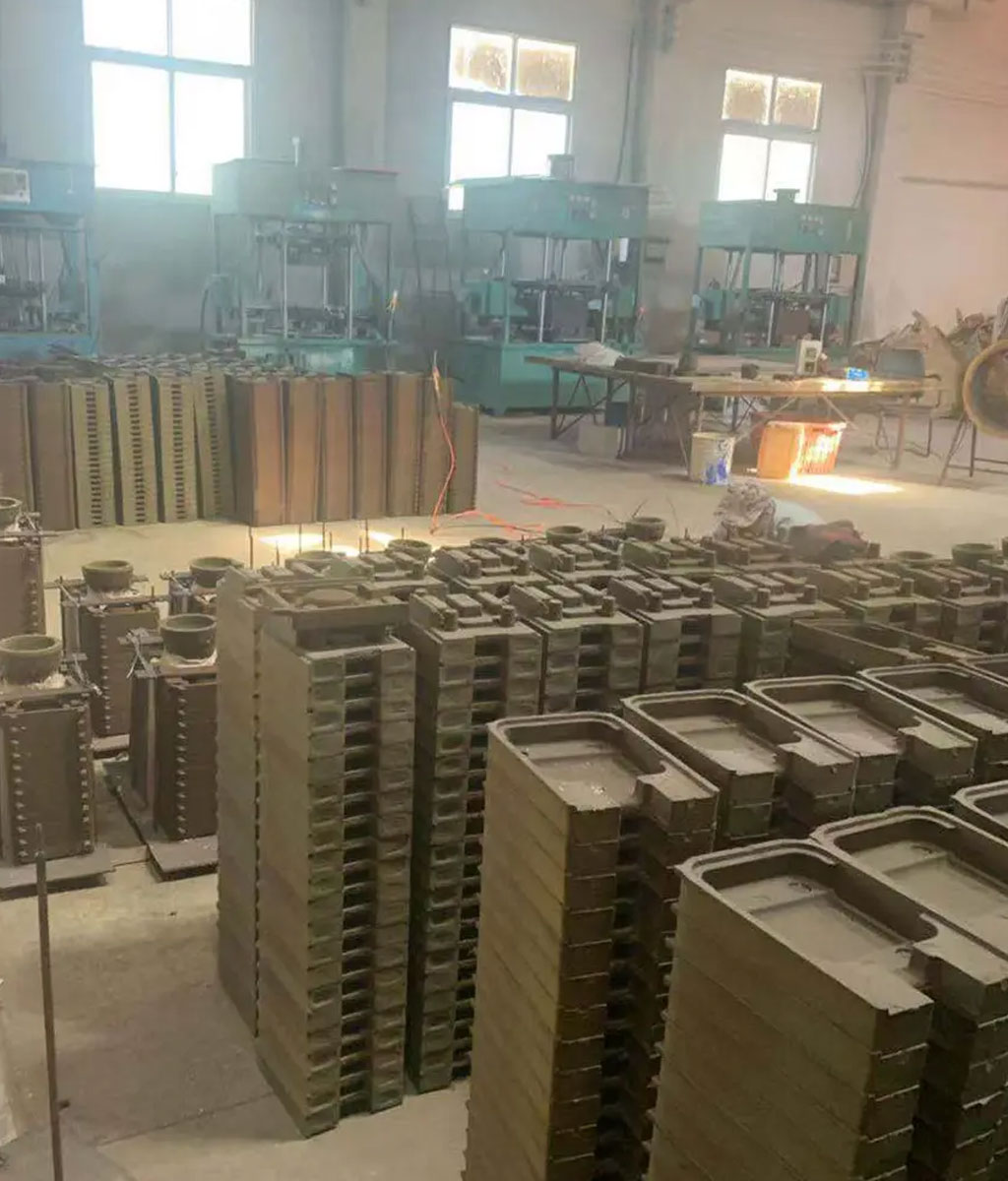 ---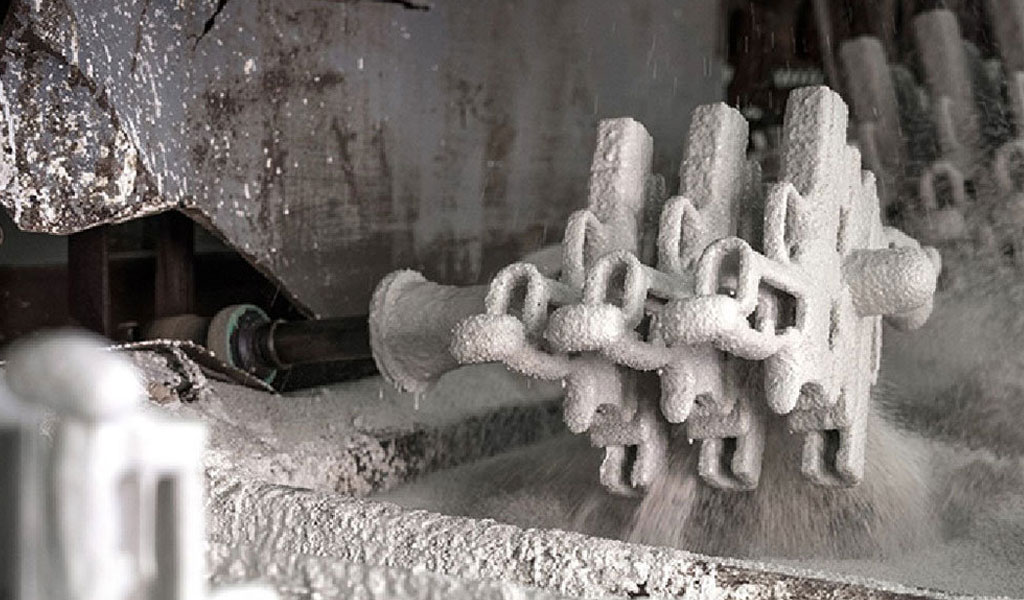 Advantages Of Lost Wax Cast
---
1.One-piece casting reduces cost and increases strength
Lost wax can be cast as a single piece. It is possible to manufacture complex shaped products for each part and change the construction method from products that have been subjected to additional machining, welding, and assembly. Therefore, it is possible to contribute to cost reduction by manufacturing with as few processes as possible. It is also possible to overcome the weak points of partial strength such as welding and assembly.
2.Can be manufactured by the same processing method from trial production to mass production
At the prototype stage, casting is performed from a 3D printer that does not require a mold. It is possible to test under the same conditions as during mass production. After that, when the shape is fixed by trial production, a mold can be created and the mass production system can be started as it is. Since the manufacturing method is the same for prototype and mass production, there is no need to change specifications or design, and smooth transition is possible. In the case of machined products, we can handle everything from trial production to mass production, just like lost wax, but since we do not make dies, there is the problem that it is difficult to obtain cost benefits during mass production.
3.Exploring the possibility of reviewing the processed shape and specifications
In the case of cutting, the range that the tool to be used (basically a straight shape) can reach is the range that can be machined, and hollow shapes cannot be machined in principle. Lost wax has a very high degree of freedom in shape and can be manufactured without being bound by conventional processing principles. Lost wax may be able to do something that was not possible with other processing methods.
The Weaknesses And Disadvantages Of Lost Wax Casting
---
Less Accurate Than Cutting And Die Casting

Lost wax The general tolerance is said to be ± 0.4 mm with a size of 25 mm to 50 mm.At Pintejin, tolerances within ± 0.2 mm to 0.3 mm are possible by thoroughly controlling conditions such as temperature and humidity.
Not Suitable For Volumes Of 1 To 10 Pieces

Since the mold is made, the cost is high and it is not suitable for the production of only 1 to 10 pieces, which is not expected to be mass-produced after that.However, it is possible to make complicated shapes with a 3D printer + lost wax, and in this case, it is possible to manufacture products with shapes that cannot be cut, so even a small amount is an advantage.
Shorter Mold Life When Compared To Die Casting

Lost wax molds are generally cheap because they use aluminum molds, but they are said to have a short mold life.At Pintejin, when the number is large, the life of the mold can be as long as that of an aluminum die-cast mold by making a part of the mold iron to give it strength.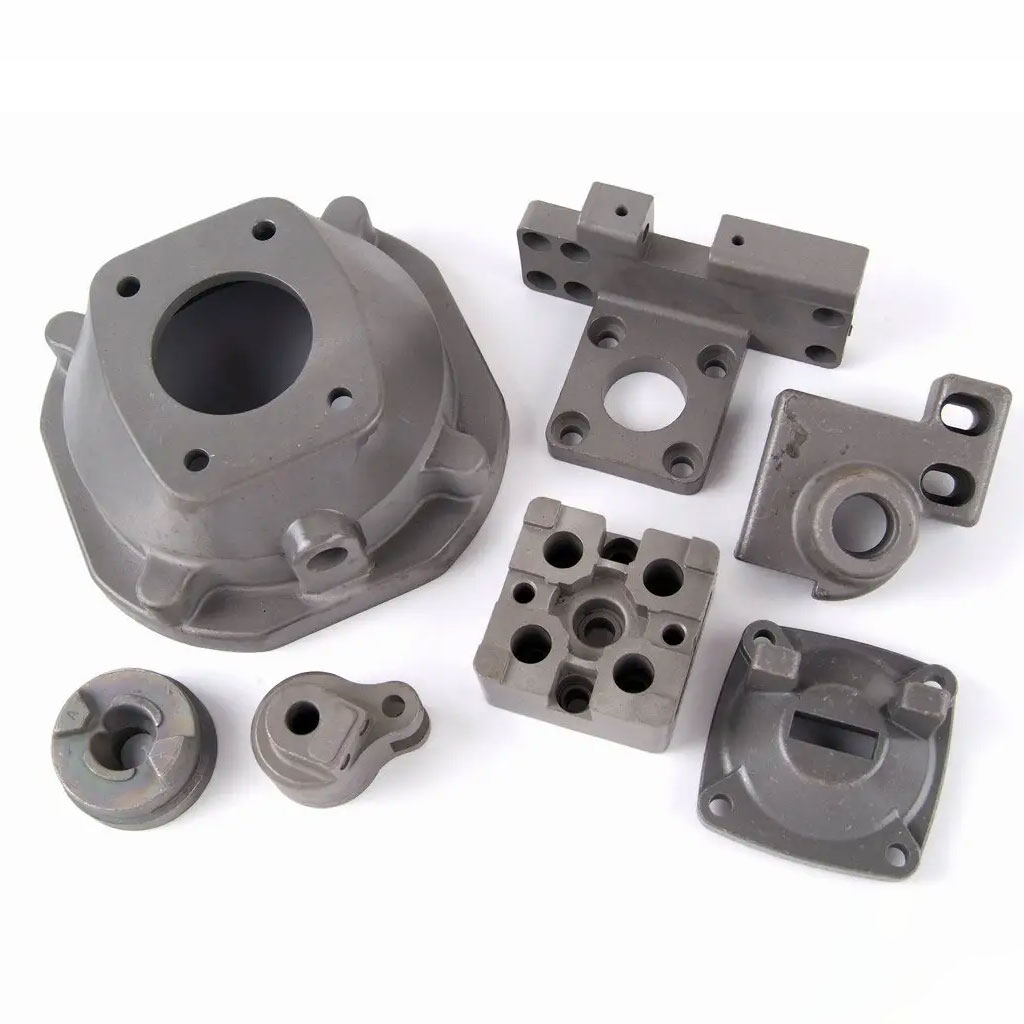 The Manufacturing Process Of Lost Wax Casting
---

We will proceed with the design suitable for lost wax by having the customer's request in a meeting or drawing.
We manufacture molds (basically aluminum molds) based on the drawings. Since the shrinkage rate of lost wax varies depending on the product, etc., when manufacturing a new product, it will be operated after submitting the mold sample product.
Wax is injected into the mold to make a wax model with the same shape as the product. With the same image as an injection molding machine, molding is performed semi-automatically.
Coat the created wax tree with refractory material. Repeat coating and drying 5-7 times to thicken the coating layer. Room temperature and humidity control is important.
It got this name because it looks like a tree. Attach the wax to the main sprue bar. Depending on the shape, the quantity made by one tree will change.
Visually inspect the wax for burrs.
Pressurize and heat the tree that has been coated with wax, and remove the wax inside the mold. The refractory material from which the wax has melted becomes the mold for the product.
Bake at high temperature to give the mold more heat resistance. Sintering is an important process performed to prevent the mold from cracking during casting and to improve the circulation of hot water.
For sintered high temperature molds. Cast the molten metal. Before casting, the casting furnace is cast with impurities removed.
Shot Blasting And Pickling
Pickle and shot blast the shells that remain fine on the cut product to completely remove the shells in the details.
Use a high speed cutter to cut each product from the tree.
The mold that has been cast is destroyed using a vibrator, and the tree-shaped product is taken out.
For the products instructed, we will perform solid melting heat treatment. The purpose is to stabilize the composition.
Finish the sprue with a belt sander, etc., and flatten the surface with sandblasting.
Removes impurities attached to the product.
We perform electrolytic polishing etc. according to your request. In the case of polishing processes such as hairline polishing and mirror polishing, we will handle it in the subsequent process. In addition, we will proceed with surface treatment according to your request.
Prepare a test piece for each charge and perform component analysis. Make sure it is within the respective standards.
Shaped with a hydraulic press to remove distortion during casting.
We will proceed with additional machining such as drilling, tapping, CNC lathe machining, machining, etc. according to the required specifications. We will deliver the completed mold to the designated place.
Lost Wax Investment Casting Relate Post