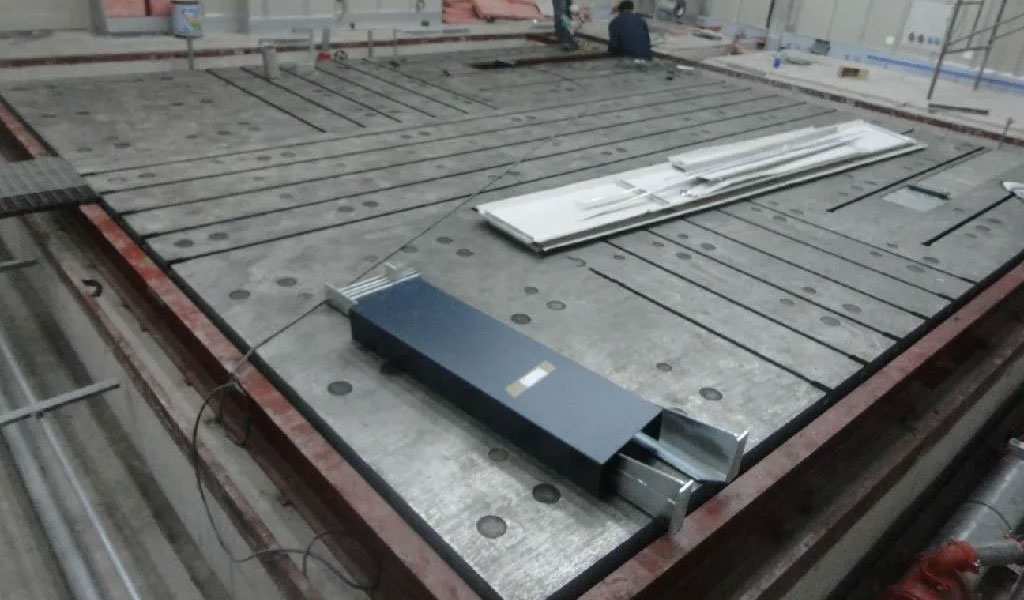 Automotive Cast Iron Platform
---
The automotive industry has strict requirements on the accuracy of motor test platforms and T-slot platforms. Except for some research tests, automotive product tests should follow certain standards and specifications, and limit test conditions, test methods, test platform accuracy, and result evaluation to ensure the reproducibility and comparability of test results. The test platform is used for various mechanical inspections and vibration tests of other products, fatigue tests, splicing, and other purposes.
cONTACT US
China Cast Iron Platform For Automotive
We are great solutions to produce quality Automotive Cast Iron Platform, as well as other benefits.
Due to the complex use conditions of automobiles and the wide range of technical fields involved in the automobile industry, many theoretical problems have not been fully studied, so the automobile industry pays special attention to experimental research. The basic tools of the test are naturally indispensable for the motor test platform and the experimental Automotive Cast Iron platform.
Cast iron motor test bench: There can be holes or T-slots on it to fix the workpiece, and to clean up the iron filings generated during processing or put fixed pins. It can also be designed to be flat.
Test platform material: high-strength cast iron HT200-HT300 workbench generally has a hardness of HB170-240, and its hardness is better than HB190.
Accuracy of the test platform: 0, 1, 2, and 3 grades respectively, manufactured according to the national JB/T7974-1999 standard.
Cast iron motor test bench is mainly used for testing, splicing, and other mechanical purposes of various machinery and other products.
Specifications are divided into: 1000×1000mm; 1500×1000 mm; 2000×1000 mm; 2000×1500 mm; 3000×1500 mm; 3000×2000 mm; 4000×2000 mm; 2000 mm; 5000×2500 mm; 5000×3000 mm; 6000×2000 mm; 6000×2500 mm; 6000×3000 mm; 8000×3000 mm….​​
The purpose of the cast iron test platform: It is specifically suitable for power experiments of machinery and engines, and equipment debugging. It has good plane stability and toughness. The surface has T-shaped grooves, which can be used to fix experimental equipment; at the same time, it is suitable for various In the inspection of products, the cast iron test platform is used to check the dimensional accuracy or behavioral deviation of the parts, and it is also an indispensable basic tool in the machinery manufacturing as a precision scribing test platform.