Aluminum Die Casting Service & Parts Manufacturer In China
Working with seasoned and reliable in-house factory,Pintejin develops an extensive range of precision die castings supporting different industries and meeting varying requirements. We offer custom aluminum die casting parts for automotive, electronics, aerospace, food, engineering equipment, machinery, etc. Common aluminum die castings such as pump impellers, casing, covers, engine parts, transmission parts, axle assemblies, safety fittings, control valves, rotary plug valves, rock handles, cams, brackets, hydraulic machine parts, connectors, and OEM metal castings are all available at Pintejin Group with a short lead time and affordable prices. The manufacturing facilities and cast products will be thoroughly tested using advanced testing and measurement equipment to ensure their functions and specifications, we are always trying our best to deliver the best-quality aluminum die castings and machined components. If you require complex or intricate components for special applications, such as thin-wall castings, we can also manufacture casting parts according to your design and ensure the products in line with industry standards.
Choose the Best Aluminium Die Casting Service
---
Currently, our aluminum die casting parts are exported to America, Canada, Australia, United Kingdom, Germany, France, Sout Africa, and many other countries all over the world.
Custom china die casting service provides durable and affordable castings that meet your specifications for automotive, medical, aerospace, electronics, food, construction, security, marine, and more industries. Fast to send your inquiry or submit your drawings to get a free quote in the shortest time.Contact us or Email [email protected] to see how our people, equipment and tooling can bring the best quality for the best price for your aluminum die casting project.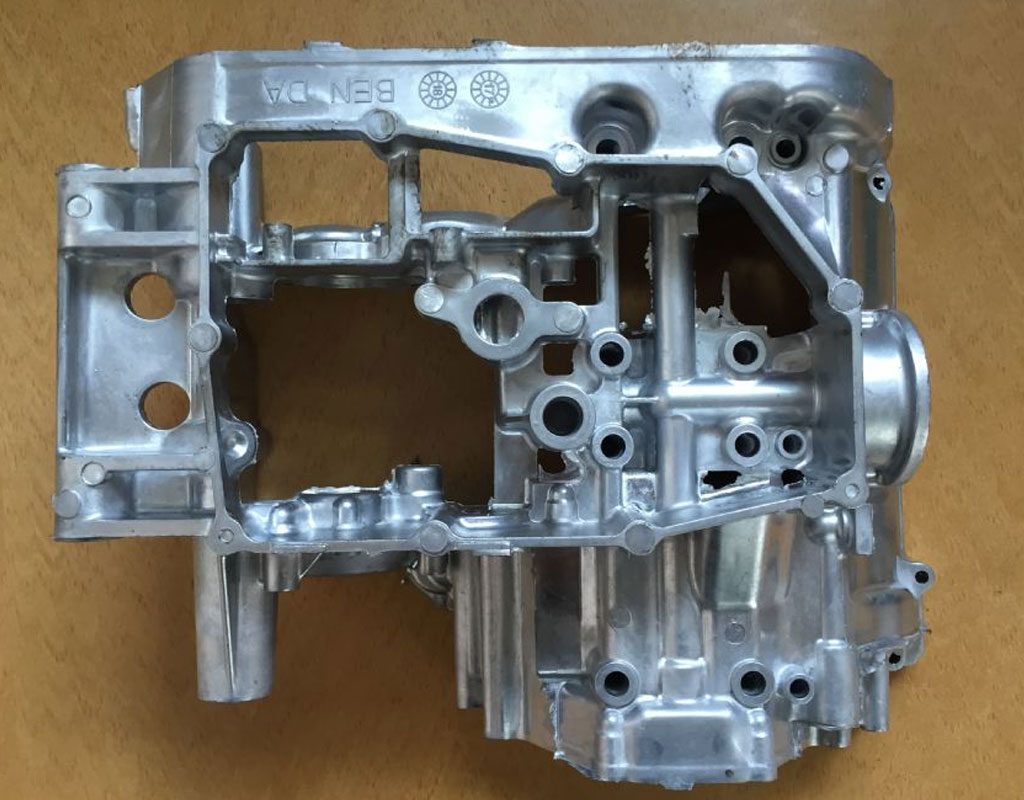 Why Choose Pintejin Aluminum Die Casting Services
---
Certification: We are an ISO 9001:2015 and ITAF 16949 certified China aluminum die casting manufacturer that proficient in making molds for casting aluminum products and alloy die casting.
Quality Control: We use a quality assurance checklist for all of our products to effectively track, examine, and verify whether the produced aluminum castings meet the necessary standards and requirements.
Broad Applications: Our precise aluminum casting parts and mouldings serve lots of critical industries and leading companies.
Plant and Facilities: We have a large aluminum casting factory with die casting manufacturing machinery and up-to-date measuring instruments.
OEM Capacity: If you need custom aluminum castings with specific configurations, our aluminum casting service can realize your complex designs.
High Productivity: reliable raw material supplies and a team of trained staff enable aluminum die casting parts to be manufactured with high efficiency within the promised period.
Die casting
China Aluminum Die Casting Parts & Case Studies
Aluminum Alloy Die Casting Services Company In China – Superior Aluminum Casting Parts Manufacturer
Capacities of Pintejin Aluminum Die Casting Service
---
After 30 years' hard working, Pintejin are now becoming one of the largest aluminum die casting companies in China,we always focus on improving our process and capability, We have absolute advantages over other foundries for our ability of supplying aluminum die castings in both short and high volume runs, machining, heat treatment, district inner quality control system, and other value-added services.
| | |
| --- | --- |
| Products | Aluminum Hot Chamber Die Casting, Aluminum Cold Chamber Die Casting, Aluminum Thin Wall Die Casting |
| Materials | aluminum alloys 360.0, 380.0, ADC2, ENAC-44300, etc. |
| Technologies | High Pressure Die Casting |
| Finishes | Sand Blasting, Polishing, Spray painting, Pad Printing, Colour Electrophoresis, Mirror Finishing, Silk-Screen Printing, Oxidation |
| Sizes | up to 300cm x 300cm |
| Machine | up to 3000 tons |
| Industries | Electronics, Defence, Communications, Medical, Marine, Lighting, Furniture, High Security Locks and General Engineering |
Advantages of Aluminum Die Casting
---
In die-casting production, in addition to a reasonable die-casting structure, perfect mold and good die-casting equipment, a suitable alloy must be used – because not all alloys can be used in die-casting production. When selecting a die-casting alloy, the chemical composition, mechanical properties, casting characteristics and application occasions of the alloy material must be considered. To sum up, the selection of die-casting alloys has the following main principles:
Sufficient strength and plasticity at high temperature;
No hot brittleness or very little hot brittleness;
The shrinkage should be as small as possible;
The crystallization temperature range is small;
When the overheating temperature is not high, there is sufficient fluidity;
Have good physical and chemical properties – wear resistance, corrosion resistance, electrical conductivity and thermal expansion, etc.;
Good cnc machining performance.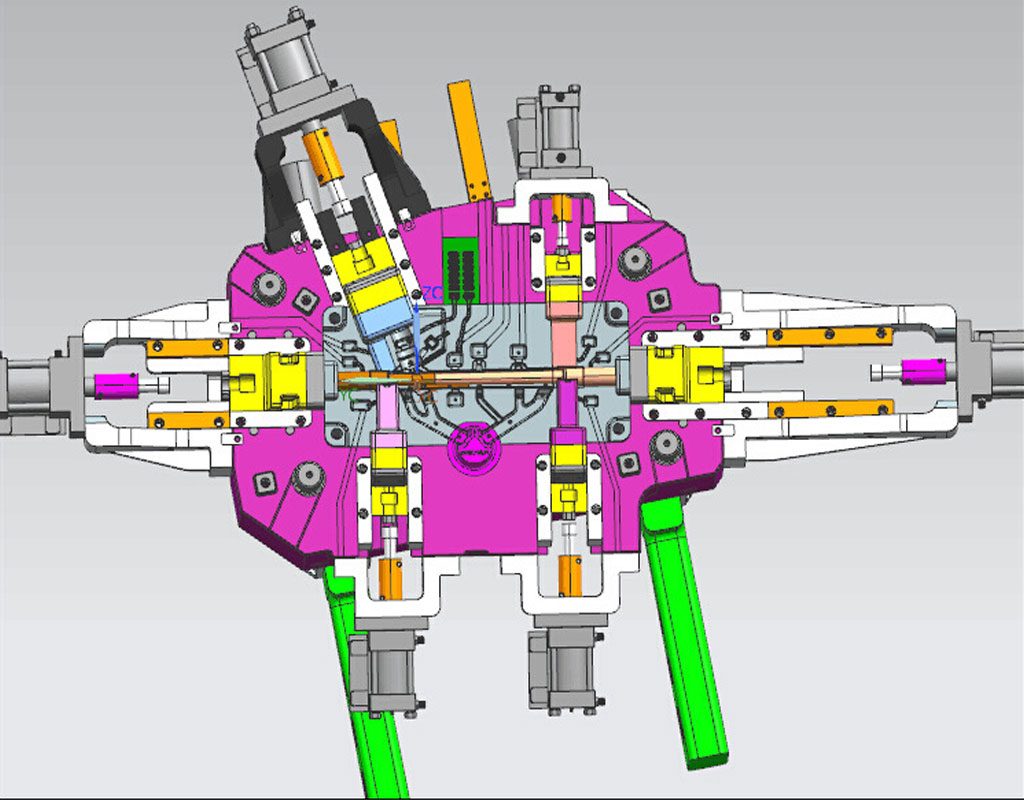 Since the die-casting molds are limited by the operating temperature, and the melting point of ferrous metals is too high, the life of the molds is too low, and the cost remains high, making it difficult to apply in actual production. Therefore, the alloys currently widely used in actual die casting production are all non-ferrous metals.
Among non-ferrous metals, lead alloy and tin alloy die castings have poor mechanical properties and should not be used in an environment below -20 °C, so the die casting processes of lead alloy and tin alloy cannot be widely promoted; copper alloy die castings Although it has excellent performance, its pouring temperature is very high, which greatly shortens the life of the die-casting mold, and the high material cost and processing cost limit its application range; zinc alloys, aluminum alloys and magnesium alloys are possible to obtain Large-scale promotion of alloys for die casting.
When zinc alloy die castings are heated under load in excess of 50°C, significant damage and dimensional changes can occur due to reduced creep strength of the material. In addition, when the zinc alloy is used in an environment below 0°C, the impact value drops significantly. Both of these points limit the future of zinc alloys as alloys for die casting. Although magnesium alloy has a lower density than aluminum alloy and good mechanical properties, its requirements for die casting process are much higher than that of aluminum alloy. Therefore, the most widely used die casting alloy in actual production is aluminum alloy. The following are the main advantages of aluminum alloys for die casting:
Good liquid fluidity at high temperature and excellent casting performance;
Low density, suitable for lightweight;
Outstanding mechanical properties and high strength;
Excellent physical and chemical properties: good wear resistance, corrosion resistance, thermal conductivity and electrical conductivity;
Good processing performance, easy to cut.
What Is Aluminum Die Casting – Aluminum Die Casting Define
---
There are various methods of material forming, but people always hope that the material processing method is easy to operate, has strong applicability, and has high quality of parts, so as to meet the requirements of scientific and technological development on the shape, size and material properties of parts. The casting method is low in cost, can use a wide range of materials to make parts with a certain precision, and is hardly affected by the size, thickness and shape complexity of the parts, so it has become an important part of industrial production, and it is also an important part of modern machinery. One of the basic processes of the manufacturing industry [1]. Casting usually refers to the method of making products from molten alloy materials – injecting liquid alloy into a pre-prepared mold and allowing it to cool and solidify to obtain a blank or part. This manufacturing process is called casting. The resulting products are called castings. Most castings, as blanks, must be machined to become various machine parts; some castings can be directly used as finished products or parts when they meet the requirements of dimensional accuracy and surface roughness.
In recent years, my country's car industry has shown a blowout development [3]. However, today's international oil prices continue to soar, which puts forward new requirements for "reducing quality, saving energy and improving safety" for the car industry in my country and even in the world. As a result, "lightweight car" has become the central topic of the car industry in various countries. So far, replacing iron with aluminum and steel with aluminum are the main measures for "car lightweighting". For example, the AUDI-A8 sedan produced by Volkswagen in Germany adopts an all-aluminum body. As the main method of aluminum alloy forming, the die-casting process has become the focus of the current "car lightweight" research.
What Is Aluminum Die Casting?Aluminum die casting is a metal casting process through which forcing molten aluminum alloy under high pressure into a mould cavity. The basic operation of aluminium die casting is to fill a mold with liquid metal and press it into the designed geometry. Everything begins with the mold cavity, which is created using two steel dies that have been machined into shape. Aluminum alloy die casting is precision and reliable process that allows the metal to be cast and molded into the desired shapes in a safe way, which is widely applied in metal forming as the choice of most industrial projects requires metal components.