Zinc Die Casting
---
Zinc die casting is the ideal metal for die casting. Its characteristics of easy flow and low-temperature melt enable casting complex shapes easily, make very thin walls that are strong nonetheless, and keep using one set of tools practically forever.
At Pintejin Foundry, we can produce zinc die castings to meet the exact geometric specifications and details of your project. Our on-site infrastructure enables our team able to deliver small one-off orders, demanding ongoing production schedules and everything in between. As a leading zinc die casting company, we can produce parts and components to your exact specifications with heat treatments.
Zinc Die Casting Service – China Top Zinc Alloy Casting Parts
---
A wide variety of zinc die castings are provided, the built-in outstanding corrosion resistance, the capability to polish and plate of the casting parts provides excellent corrosion resistance, which makes zinc die castings ideal for mechanical, industrial, military, and more industries and fields. Commonly used cast zinc alloys are Zamak no. 3, Zamak no. 5 & Zamak no. 7. Hybrid zinc alloys include ZA-8 & ZA-27 , suitable for making 3 gram to 8kg custom components, zinc die casting components made of other materials are also available at Pintejin. Capable of producing parts as small as several ounces to as large as 8 lbs. Utilizes 14 to 16 ton casting machines for producing smaller castings as well as 60 to 500 ton machines for producing larger castings.Capabilities include engineering, designing, prototyping, tooling, through machining & metal finishing. Secondary services include annealing, assembling, CNC/CAD-CAM machining, tumble deburring, cryogenic deburring, vibratory finishing, coatings, painting & plating.For oem zinc die castings, we'll work closely with our customers to reduce unnecessary costs and minimize the lead time, also ensure the consistency in quality of precision zinc die casting parts. Parts coming directly out of the mould are ready for assembly almost as-is.Pintejin foundry is able to offer a high level of accuracy and repeatability for die casting zinc parts, the die casting process makes near-net-shape metal parts.
The zinc alloy die-casting department covers an area of 3800 square meters, with engineering department, tooling department, CNC department, die-casting department, finishing and machining department, polishing department, sand blasting department, assembly department, quality inspection department, etc.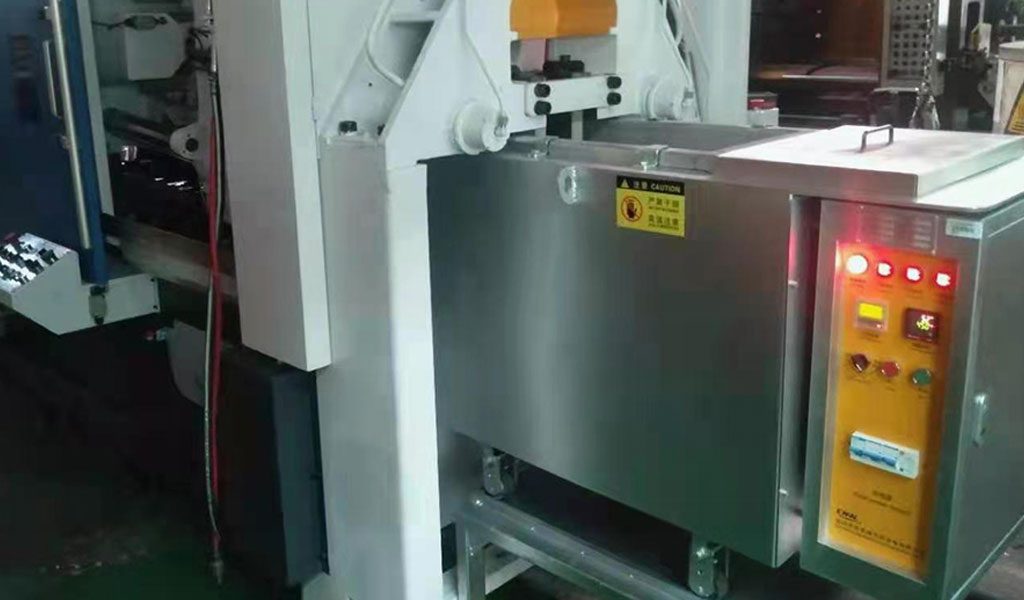 DIE CASTING
Precision Zinc Die Casting Parts In China
Zinc Die Casting Services – China Custom Manufacturer Of Zinc Die Casting
The Advantages Of Pintejin Zinc Die Casting Services
---
All of our zinc die castings are guaranteed to be shipped to you on time.
Our staff is dedicated to providing the highest levels of customer service to ensure full customer satisfaction every time.
Our die casting zinc alloy is ideal for those project requiring complex shapes or unique requirements.
Our zinc die castings are of the highest quality and most affordable prices.
Finish the parts in time to provide the strongest support for your R&D projects.
Do zinc die casting manufacturing according to your drawings or samples
We offer customers full-service zinc alloy die castings and related capabilities from design to delivery. We work with a large variety of metal options, making us your one-stop source.
Features Of Zinc Die Castings
---
During the production of zinc alloy die casting, a different shape is required, from the simplest to the most complex designs are suitable. Casting is more appropriate than other processes. For the production of zinc width measurement part mixes, this technology has created die castings with smooth surfaces as well as good dimensional accuracy and identification. In the production process of zinc alloy die casting, the die casting process of zinc alloy die casting has special characteristics and advantages.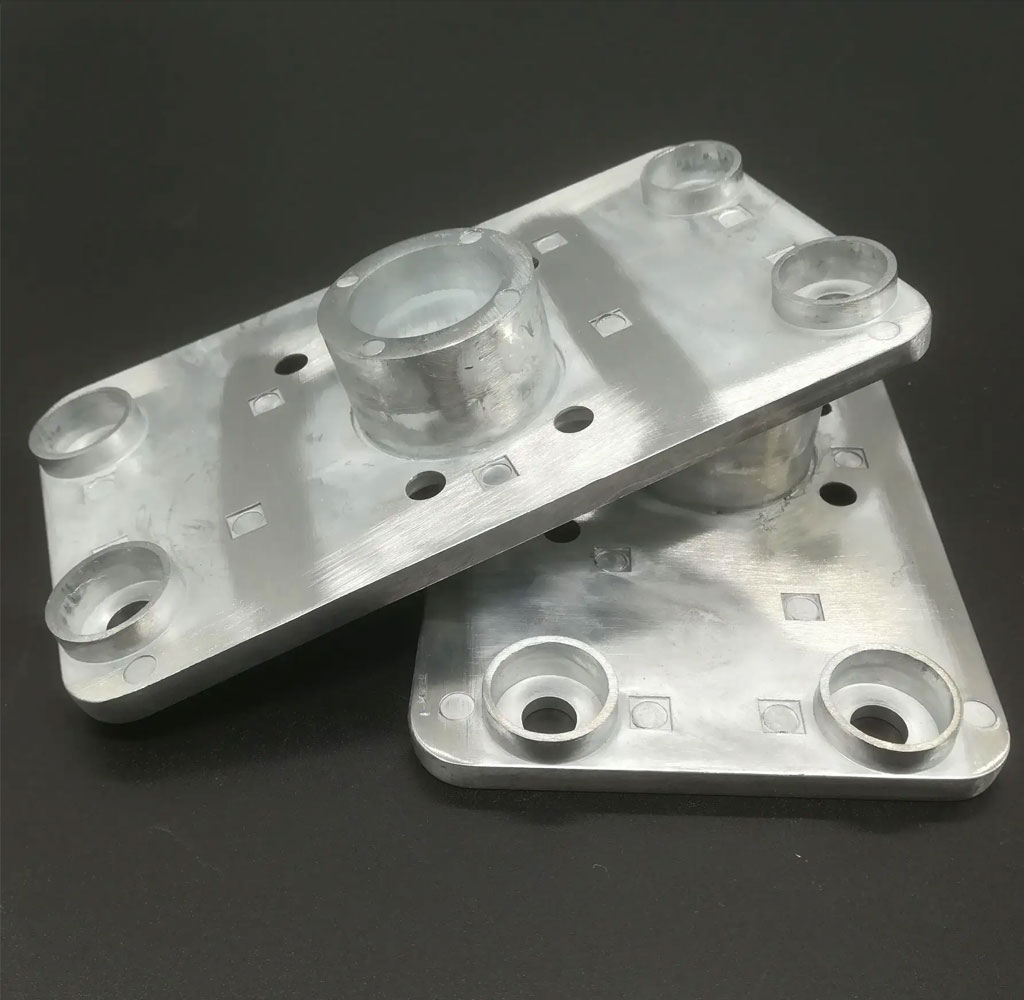 The specific gravity is large, the weight is more textured, and it is stronger than plastic injection molding.
Good casting performance, it can die-cast precision parts with complex shapes and thin walls, and the surface of the castings is smooth.
Surface treatment is available: electroplating, spraying, painting.
It does not absorb iron during melting and die-casting, does not corrode the molding, and does not stick to the mold.
It has good mechanical properties and wear resistance at room temperature.
Low melting point, melting at 385℃, easier to form than aluminum alloy die casting
Zinc alloy has a strong three-dimensional effect, and the surface will have graininess or wrinkles after die casting, which needs to be polished. Polishing does not completely change the physical form.
Zinc alloy handicrafts and embossed patterns are vivid and widely used, but they require a high level of craftsmanship, and there will be a small number of indentations or burrs on the surface.

What Is Zinc Die Casting?
---
Zinc alloy is an alloy composed of other elements based on zinc. The alloying elements that are often added are aluminum, copper, magnesium, cadmium, lead, and titanium. Zinc alloy has low melting point, good fluidity, easy fusion welding, brazing and plastic processing, corrosion resistance in the atmosphere, easy recycling and remelting of residual waste, but low creep strength, prone to natural aging and dimensional changes. Prepared by melting, die casting or pressure processing.
Zinc alloys can be divided into cast zinc alloys and deformed zinc alloys according to the manufacturing process. Cast zinc alloy has good fluidity and corrosion resistance, and is suitable for zinc die casting instruments, automobile parts casings, etc.
The Alloy Type Of Die Casting Zinc
---
Zinc alloys can be divided into cast zinc alloys and deformed zinc alloys according to the manufacturing process. The output of cast alloys is much greater than that of wrought alloys.
Cast zinc alloys are divided into pressure cast zinc alloys (solidified under the action of external pressure) and gravity cast zinc alloys (solidified only under the action of gravity) according to different casting methods.
Die Casting Zinc Alloy: Since the application of this alloy in the automobile industry in 1940, the production has increased sharply, and about 25% of the total consumption of zinc is used to produce this alloy. Advanced and applicable technologies are constantly being adopted and developing rapidly. The most commonly used alloy system is Zn-Al-Cu-Mg system. Certain impurities significantly affect the properties of die-cast zinc alloys. Therefore, the content of iron, lead, cadmium, tin and other impurities is strictly limited, and the upper limits are 0.005%, 0.004%, 0.003%, and 0.02%, respectively. Therefore, high-purity zinc with a purity of more than 99.99% should be used as raw material for die-casting zinc alloy.
Gravity Cast Zinc Alloys: Can be cast in sand, plaster or hard molds. This zinc alloy not only has the characteristics of general die-casting zinc alloys, but also has high strength, good casting performance, cooling rate has no obvious effect on mechanical properties, remnants and scraps can be recycled, gate is simple, insensitive to overheating and remelting, shrinkage The rate is small, the pores are few, it can be electroplated, and it can be finished by conventional methods.
In addition to the traditional varieties, Zn-Cu-0.1Ti and Zn-22Al alloys appear in the wrought zinc alloys used in the wrought zinc alloy industry. After the former alloy is rolled, the grain boundary movement can be hindered due to the dispersed particles of TiZn15 intermetallic compounds arranged in a row along the rolling direction.