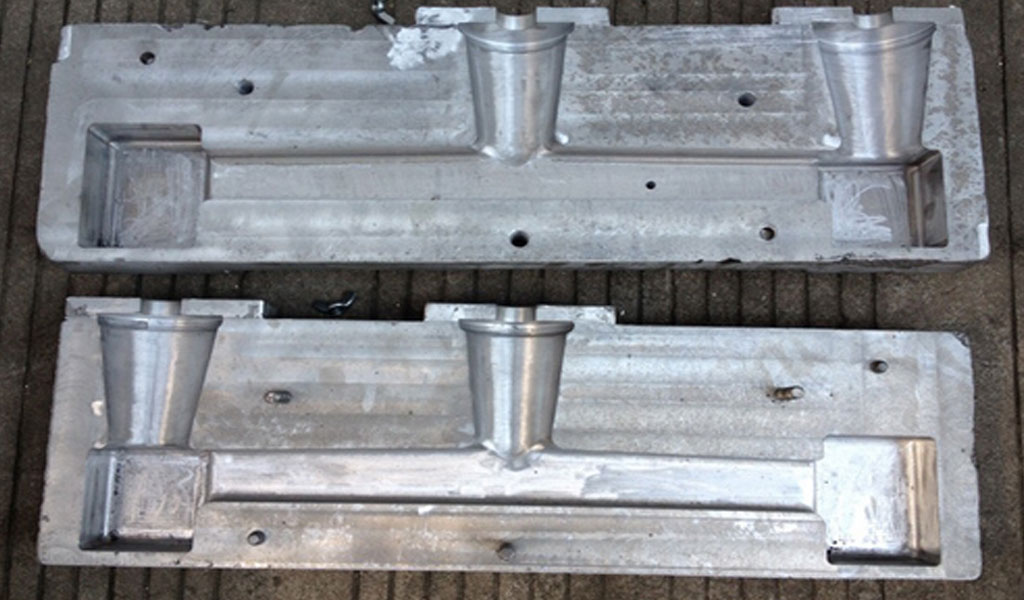 A double-gate mold relates to the technical field of pouring devices, including a static mold base, a movable mold base, and a pouring template. At the contact surface of the die base, there are two sets of die grooves at the contact surface of the movable die base and the static die base, each set of die grooves is correspondingly provided with two groove bodies and the two are connected with each other, and each groove body corresponds to a discharge There is also a thimble plugging mechanism in the hot runner where the pouring template communicates with the discharge port, and also includes a pouring time control mechanism and a temperature control system, and the injection port is communicated with the hot runner.
The double gate mold solves the problems in the existing technology, such as low pouring efficiency and uneven pouring, and uses the pouring time control mechanism and temperature control system to avoid the pouring gate marks of the products produced by the ordinary pouring process, and achieve no gate marks. , and replace the cold runner material handle to reduce waste generation.
Main structural features:
Double-station multi-purpose, grinding castings with grinding wheels and abrasive belts, and polishing castings with burlap wheels.
It has its own belt tensioning mechanism to ensure the belt tension, and the belt can be replaced quickly.
|This equipment is divided into general type and enhanced type (A). The A type machine is equipped with two independent motors to drive, which can be used independently, which is convenient for maintenance and improves the utilization rate of the equipment.
Rapid and flexible grinding of castings with remaining pouring risers, fast grinding speed and good surface quality.